Warehouse safety signage projection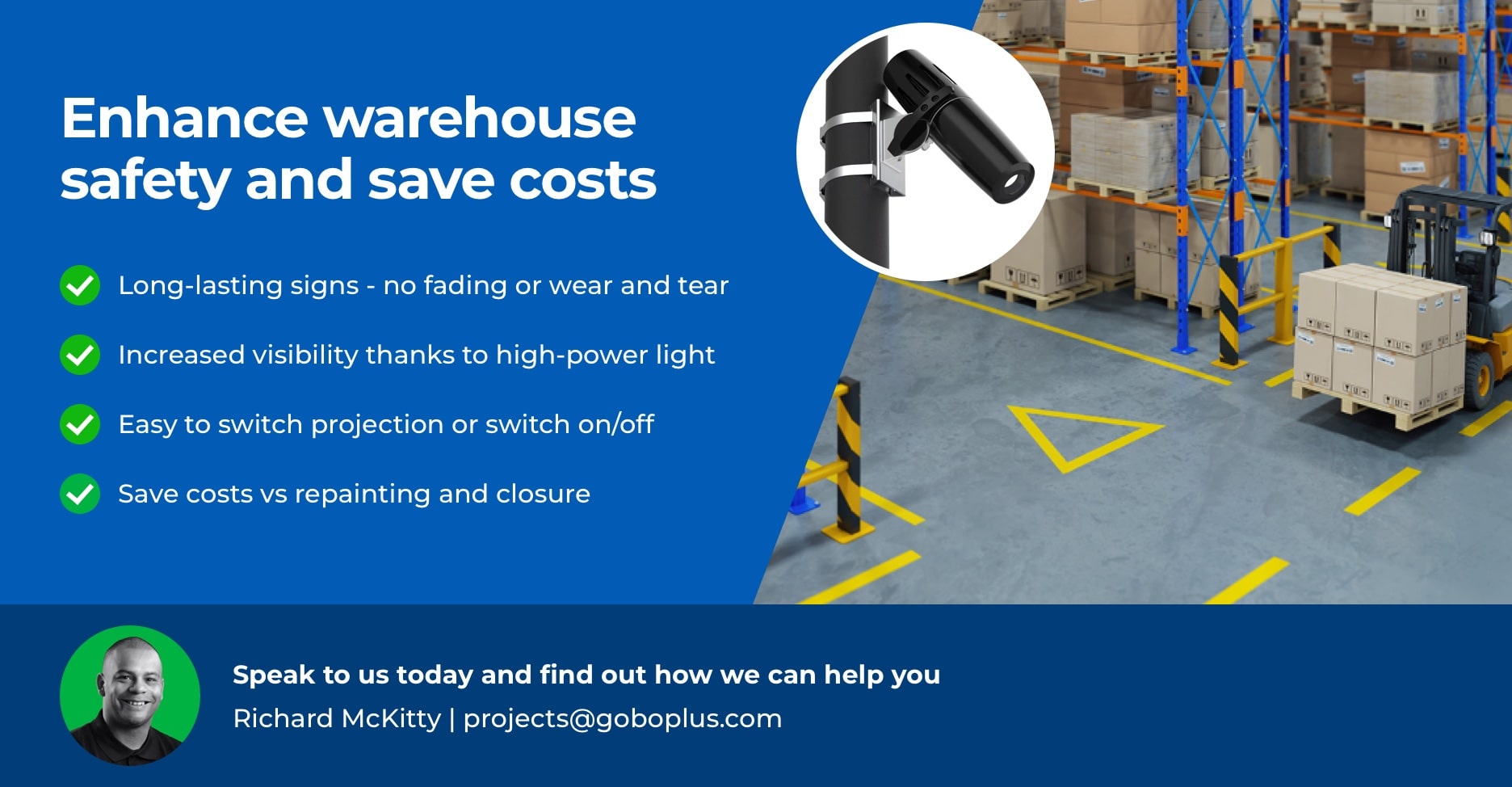 Gobo projection is a highly effective and efficient way to provide warehouse safety signage. By projecting images or text onto a surface, gobo projection allows for clear and easy-to-read signage that can be customised to suit the specific needs of your warehouse. Some benefits of using gobo projection for warehouse safety signage include:
Flexibility: Gobo projection allows you to easily change the projected image or text, making it easy to update safety information as needed.
Brightness: Gobo projection provides bright, clear images that can be seen from a distance, ensuring that workers are aware of important safety information at all times.
Cost-effective: Gobo projection is a cost-effective solution for providing safety signage, as it eliminates the need for expensive hard-mounted signs or banners.
Durability: Gobo projection is a durable solution that can withstand the harsh conditions of a warehouse environment, ensuring that safety information remains visible even in extreme temperatures or high traffic areas.
Convenience: Gobo projection is easy to install and maintain, making it a convenient solution for providing warehouse safety signage.
Overall, Gobo projection is an excellent choice for warehouse safety signage because it is flexible, bright, cost-effective, durable, and convenient. It allows you to efficiently communicate safety information to your employees, ensuring a safer working environment for everyone.
Not sure where to start? Our team can help to deliver the right solution for your needs. Email [email protected] to get in touch.