Overview
A gobo is quite simply a small stenciled or etched circular disc, made of either metal or glass, that is used within lighting fixtures to project an image or pattern.
The term gobo is short for "GO Between Optics", which quite simply describes the location of where a gobo is positioned in the light path, inside of your lighting fixture. Gobo's aren't a new technology, however the way they've been used and the technology used to produce them has radically improved over the years, allowing for more complex designs and high definition projection.
How gobos work
The light projects from the lamp inside the fixture and hits the gobo, only passing through the area of design or pattern that is etched out, allowing the light to pass through. The light then typically hits a lens, which flips the image back around to the correct orientation so it will appear as desired on a wall or floor.

Many fixtures, such as moving heads, will have multiple gobos located on a rotating wheel to allow the designer to automatically switch projection. With typically theatrical lighting fixtures may house just one static gobo via a gobo holder.
Why use a gobo?
Gobos can be used in a variety of ways, from projecting the representation of light shining through a window on stage in the theater, to providing directional signage on the ground as you walk around a shop.
For theater, tv and film productions gobos can be used to project subtle patterns, such as leaf breakups, project logos or simply to add textured pattern to flat surfaces.
For corporate events, a gobo can be an effective alternative to static banners, providing something visually engaging and far more interactive.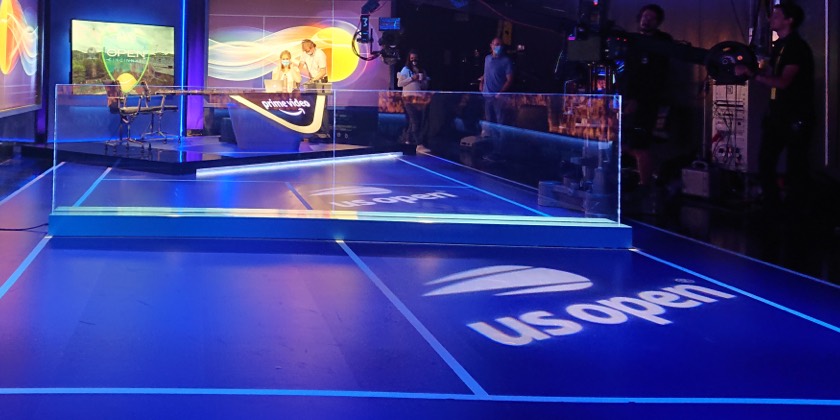 Photo credit: Lighting Director: Mike Le Ferve | Lighting Rental: Version2
Which gobo material you should use
This is the most common question we're asked and you're certainly not alone in not knowing which to choose. Metal and Glass Gobos have their own advantages and disadvantages and the choice will really depend the design and the lantern you wish to project from. In many cases your lantern manufacturer will recommend a gobo material, so if unsure then please check with them or speak to a member of our team.

Metal Gobos
Patterns are etched from metal sheets to produce a stencil. Any 'islands' of metal are held in place with fine lines which may show in projection. Metal is cost effective and good for simple black & white designs. If you need to move the gobo from fixture to fixture or travel on the road with it, then it offers a pretty durable solution and will last the course. If you need to project something simple or as a one off then metal provides a cost effective solution.

Glass Gobos
Images are created by etching away the metal or dichroic coating on the glass allowing for high resolution images, including greyscale and multi-colour. Glass Gobos are suitable for more detailed patterns, coloured logos and photographic images. They are recommended for long term use & the glass is able to withstand high temperatures in your lantern when handled correctly.
Gobo designs you can use
You can benefit from pre designed gobo patterns, such as our list of over 3000, or you can choose to design your own custom gobo. The manufacturing process is exactly the same, but with your custom gobo you can project any design or pattern you need.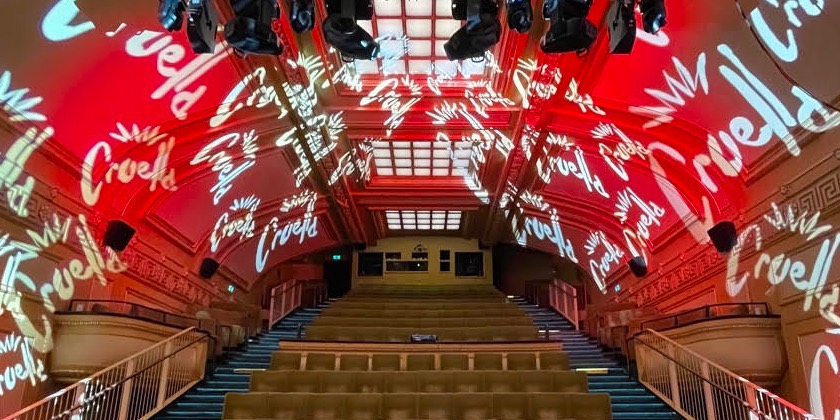 Photo credit: Richard Godin, Technical Projects Manager, Limited Edition Event Design
What you need to use a gobo
In order to use a gobo to project your own pattern or design, you'll need both a gobo and a projector/lighting fixture. Fixtures come in all shapes and sizes, and ultimately depend on your desired outcome. It could be a simple gobo projector, or an advanced moving head. That decision is typically based on the size of your desired projection, the distance away the fixture will be positioned and the environment you'll be projecting in.

Our team of gobo experts will be more happy to help advise on the best solution for your needs.